The Casa del Suizo is located a the Napo riverbank side in the town of Ahuano very close to the city of Tena, accesible by route and a short navigation.  It is a good opportunity to have urban comfort and some of the best of jungle experiences.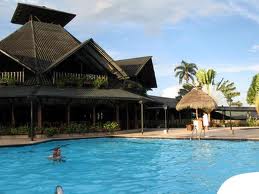 The quality of the rooms, food and guides makes this lodge one of the most specials places in jungle.  Tourist Superior accommodation.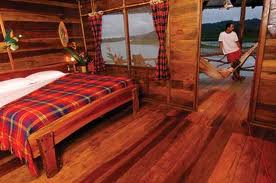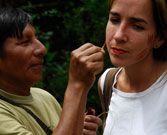 Various activities as jungle hikes of different lenghts and difficulty levels, tubbing in amazonian rivers, interaction with the Quechua community sharing the experience of the preparation of the traditional manioc drink the "chicha" or the hunting technics with a "cerbatana" ,  rafting on a self made balsa wood raft, a visit to a butterfly farm or to the AmaZoonico Wildlife Rescue Center or simply relaxing with cocktails by the pool are available for you to choose. Book now.