The southern Andean province of Loja is enriched by the presence of the Saraguros and their ancestral culture.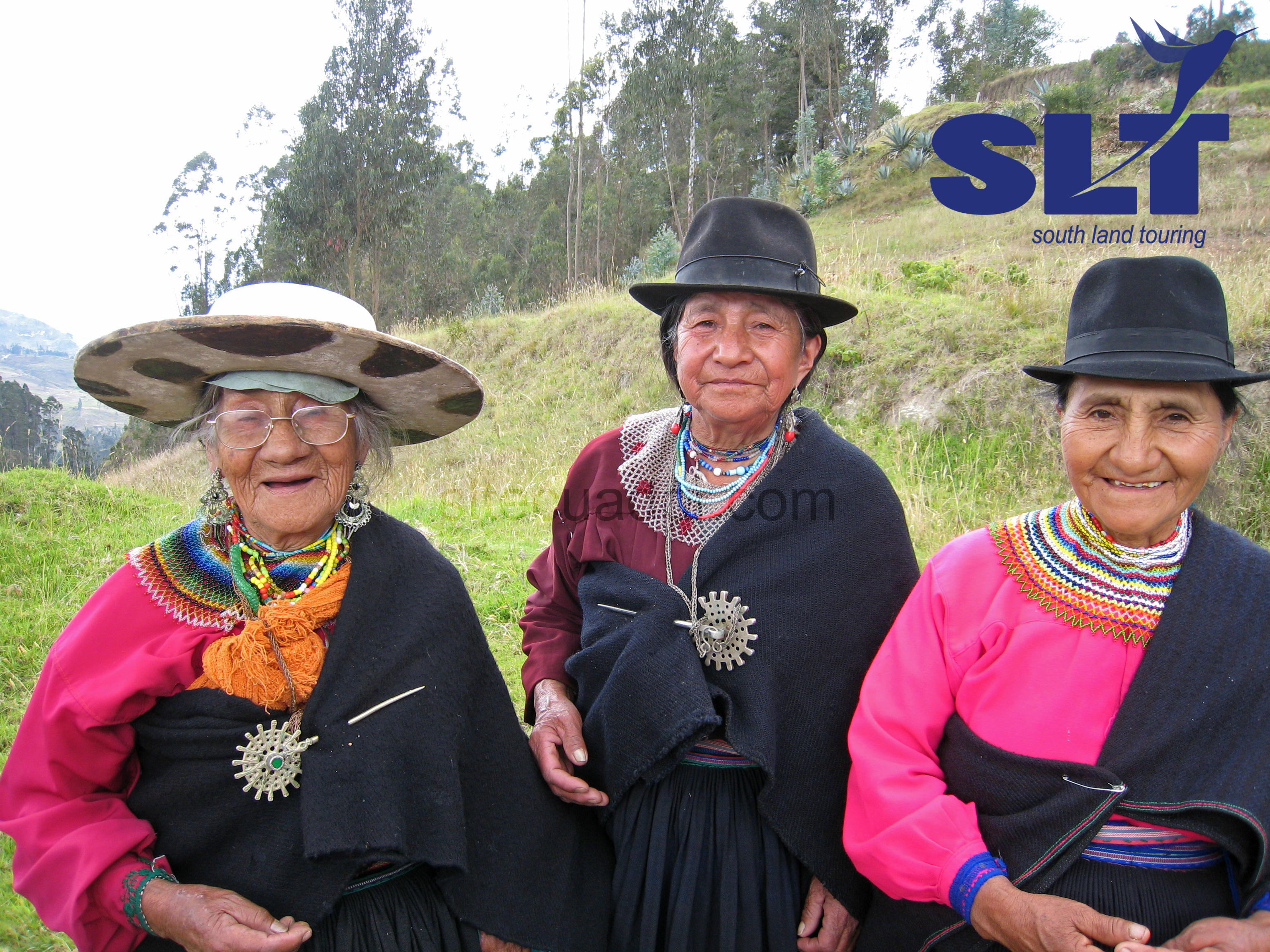 The Saraguro people see in tourism a valuable way to bring back and preserve their traditions and culture in order to share it with visitors. They are very welcoming and willing to show us part of their daily life, turning this trip into one of the best experiences of rural, agro and community tourism. They are very proud of their indigenous roots so they wear their typical customs and practice ancestral rituals.
On this tour specially created for the participants of the Ecotourism and Sustainable Tourism Conference Quito, 2015, we will leave from the beautiful city of Cuenca through the vast Andes into the Loja Province to discover and learn their traditional ways of living.
The optional package including the flight from Quito to Cuenca will have a pick-up at Cuenca's airport upon arrival and a panoramic city tour of Cuenca included at return from Loja and before drop off at Cuenca's airport for the return flight to Quito.
Itinerary:
Day 1
We will visit several nearby villages were skilled artisans produce fine textiles (ponchos, skirts, belts, bed & table cover, etc), decorative and utilitarian ceramic, sheep wool hats and colorful jewelry mainly made of beads and silver. Also, we will visit their organic orchards were they grow many of the vegetables, fruits and herbs used in their diet. Lunch will be a very special one, as we will be introduced to their sharing rituals of the "PinshiMikuna" in company of a Saraguro family. In the afternoon we will do a hike up to their sacred waterfall where we will be part of a shamanic energizing ritual. The Yachags (shamans) invocate in conjunction with the participants to their sacred natural elements (wind, fire, water, earth, sun and moon) to regain positive energy. At night we will enjoy some folkloric music played by local musicians.
Day 2
We will drive down to the community of Gera where we will participate in the production of the Huajango, a fermented drink made from agave (same as used for tequila). We will also visit a small house-museum that shows how a Saraguro house looks like and what they use in their daily life. Afterwards we will leave Saraguro southwards for about an hour to the town of Susudel where we will visit the towns Organic Farm. Here we will enjoy a typical lunch made with the produce of the farm and then visit the agricultural grounds and the old colonial farm and church. At mid afternoon we continue our way back to Cuenca, making this trip a wonderful, unforgettable experience.
Included: Overnight at Saraguro, all meals, local guides, entrance fees, private transportation
Excluded: Personal expenses, tips
When: Private, Any Day (best on sat-sun)
Length of Tour:  2 Days / 1 Night
Cost: Departure from Cuenca $427;  Including Quito-Cuenca-Quito flights: $599
How to Book: Contact us or call 0993933087
Ready to book? click here
Want other alternatives in the Andes? Choose northern, central or southern regions check here
Learn more about the International Ecotourism Society.