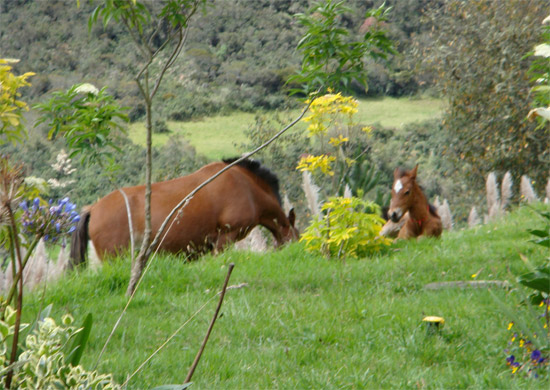 After half an hour drive from Cuenca, we reach Totorillas, a charming farm in an amazing natural spot, located by the Tarqui Ridge. Horseback riding is definitely the specialty and little experience is required, on a trip aimed at passengers that would like to witness and experience daily countryside lifestyle. Once on the horses, we will ride along countryside trails through indigenous and private farming sites, areas of primary forest, the ancient Inca trail and small hidden villages. The old trails from the colonial era follow the top of the mountain ridge, providing amazing views from the saddle.
Horses are professionally trained for any level of experience. Lunch included.
Optionally we offer activities such as: involvement in farming duties (agricultural, animal raising or dairy processing), rural walks, biking or simply relaxation and enjoyment in a pleasant atmosphere.
Private, Any Day, Full Day
Shared Basis, Tue/Thu/Sat/Sun, Full Day
Photo belongs to NYC-MetroCard
Overview:
2 nights in private haciendas
Moderate activities of 4 – 6 hours a day
Little  riding skills required
Highland terrain elevations range from 2,600 m to 3,200 m Book now