The Province of Imbabura in Ecuador, also known as the "The Lakes Province" is one of the most varied areas of the Andes. Handicrafts, culture and nature are the assets of this region to be enjoyed in this multi-day tour.

DAY 1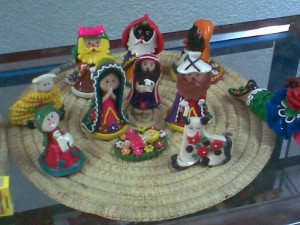 We'll start this day heading northwards to the town of Calderón to visit the famous bread-dough handicrafts workshop. Through changing landscapes we'll arrive to a sightseeing point over the San Pablo Lake that welcomes us to the Imbabura Province. We'll continue to the city of Otavalo where you'll have time to stroll through the colorful handicraft stalls. Enjoy lunch and continue to the town of San Antonio de Ibarra to visit the wooden sculptures shops before returning to the Otavalo area for overnight.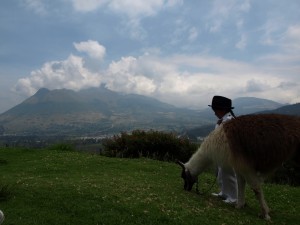 DAY 2
This day will take us to the town of Peguche to visit the weaving workshops, and then we'll visit the Andean musical instruments workshop and the beautiful and mystical Peguche Waterfall. Later visit the town of Cotacachi where you'll be able to shop for fine leather goods. After lunch we'll start the return to Quito.  Book now
Please notice that the order of visits might be changed to better take advantage of visits.