This program combines de most important Andean indigenous markets in the Avenue of the Volcanoes, the Waterfalls Route and the beauty of Quilotoa Crater Lake.
DAY 1
QUITO-SAQUISILI MARKET-BAÑOS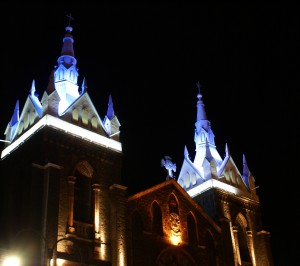 Leave Quito early in the morning to the famous indigenous market of Saquisilí, a magnificent muster of the abundance of agricultural products and ethnic richness of Ecuador. Continue to the town of Baños de Agua Santa for lunch. In the afternoon visit the Route of Waterfalls and do an optional hike to the Pailón del Diablo Waterfall. Return to Baños for accomodation. Take a chance to walk in the colorful town or enjoy the benefits of the thermal springs that have made this town world famous.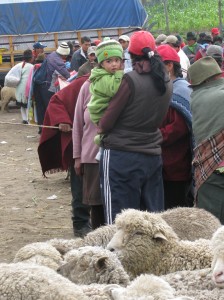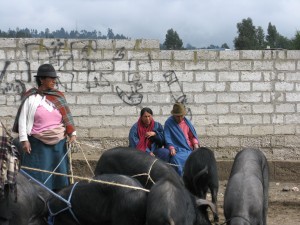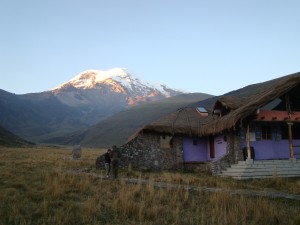 DAY 2
BAÑOS-CHIMBORAZO-SALCEDO
Departure from Baños towards the Faunistic Reproduction Reserve of Chimborazo; the highest volcano in Ecuador. Arrive to the first refuge while observing the magnificent paramo landscape and vicuña herds. Lunch at the feet of the volcano. Visit the "Llama Museum" at the community of Palacio Real and continue to the area of Salcedo for overnight.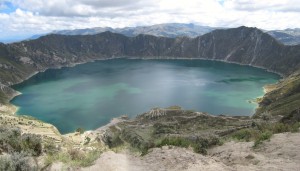 DAY 3
SALCEDO-QUILOTOA-QUITO
Start ascending to the paramos of  Zumbahua through impressive landscapes. Here you'll visit the indigenous market, a festive day where the people from different native communities from the region meet every Saturday. Continue to the Quilotoa Crater to enjoy the views of the turquoise Crater Lake. Lunch is served at a community restaurant. Return to Quito. Book now