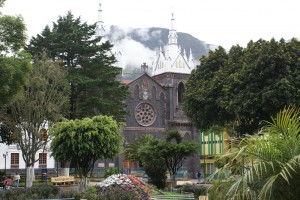 Indigenous markets and the Chimborazo Volcano, the highest one in the Ecuadorian Andes, are the highlights of this tour that includes the Waterfalls Route and the beautiful Quilotoa Crater Lake.
DAY 1
QUITO-BAÑOS DE AGUA SANTA
After breakfast we'll start our way through the so called "Avenue of Volcanoes". We'll stop at the Salasca indigenous handicraft market before we continue down on the eastern slopes of the Andes through the waterfalls route in the gateways to the Amazon Basin. A cable car adventure and a hike down to the Devil's Caldron waterfall bottom are optional and time is considered for those that decide to participate. We'll start our way back to Baños for lunch. In the Afternoon a visit to the local zoo to observe native species is programmed. We'll have a panoramic tour in Baños before check in at hotel for accommodation. Dinner will be served at hotel restaurant on a tourist menu basis.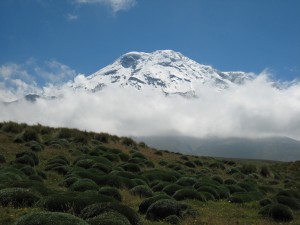 DAY 2
BAÑOS-URBINA-SALCEDO
We'll leave the city of Baños after breakfast and some time at leisure to enjoy the optional activities that the city offers, like the famous thermal springs. We'll start our way to the feet of the Chimborazo Volcano to the ancient Urbina train station, now transformed into a mountain base camp. Here we'll enjoy lunch and the local traditions. A short hike (weather permitting) is programmed. Afterwards we'll start our way to the town of Salcedo for accommodation.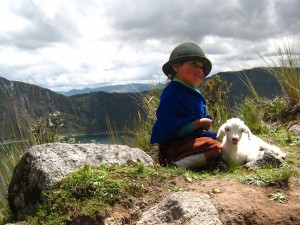 DAY 3
QUILOTOA – QUITO
After breakfast we'll start our way upwards on the Western Andes through the most beautiful mountain landscapes to arrive to the Crater Lake of Quilotoa, a hike to the bottom of the crater is optional. Lunch will be served in the area. We start our way back to Quito, with a short stop at the Tigua Naïve Painters Workshop.  Book now