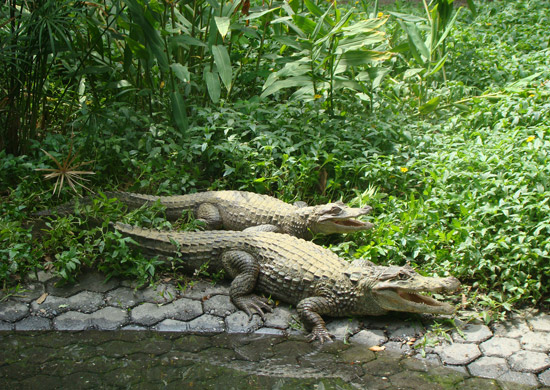 We'll start the visit of this fast-paced and bold city strolling on its active streets; visit the city Cathedral and the Simón Bolivar square and its famous inhabitants: the arboreal or green iguanas that enjoy the attention provided by locals and visitors. Continue to the Plaza Cívica to learn about the vigorous history of this city and its influence in the country.

The magnificent buildings of the Gobernación and Municipality are excellent examples of republican architecture. The Moorish Tower and the Rotonda are highlights of the river front "Malecón Simón Bolivar" that honors the imposing presence of the Guayas River. Then continue to the Plaza De Santo Domingo, the site of the very first Catholic Church of Guayaquil and to The "Fortín" that served to defend the city from pirates and opportunists and the traditional neighborhood of "Las Peñas by the Cerro Santa Ana, the very origin of this magnificent city that keeps the flavor of the nineteen century splendor of the "Gold bean"….the world famous Ecuadorian Cacao.
Afterwards, the tour will continue to the suburbs of the city where the Historical Park awaits.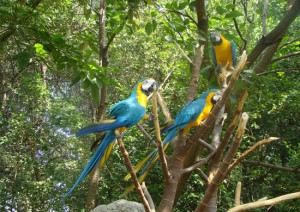 This didactical park is divided in three different areas that will contribute to learn about this region of Ecuador. Start with a rescue center for the area fauna and flora, and then continue to an area that recreates the history and flavor of Guayaquil and its surroundings at the end of the 19th century, known as the "Great Cacao age". To finish with a cultural area that presents the life of the "montubios" –the ethnic group characteristic of the area- and their ancestral knowledge in agriculture and herbal medicine. Back to Guayaquil and drop off at your hotel to end this interesting Guayaquil city tour and Historical Park. Book now