The Kushiwaira Community Tourism, shares Andean indigenous culture and traditions, its main activities include: hiking through primary forests, horseback riding, flora observation, participation in traditional festivities, spending time with local families, and participation in handicraft-making.
LOCATION
The Kushiwaira Community Tourism project (wind of luck, in the Cañari language) includes the communities Chilcatotora and Parcoloma. The community of Chilcatotora belongs to the Tarqui sector, and is located in the Cuenca County approximately 17 kilometers from the city of Cuenca. The climate is cold, with an average temperature of 12 degrees Celsius. The community is approximately 2,850 meters above sea level. The "Parcoloma" community is located approximately 15 km from Cuenca. Its average temperature is 12 degrees Celsius, and it is at an altitude of approximately 2,800 meters above sea level.
SERVICES
The lodging service in Parcoloma has a capacity of 8 people. Meals are provided "Pampa Mesa" style (open-air, shared/communal). Two guides are available in each community.  We will arrange a full board package and private transportation to the area.

WHAT TO BRING
To visit this community, we recommend you bring: sun block, a hat, warm clothing, appropriate hiking shoes, binoculars, and of course a camera to record all your experiences during this trip. Book now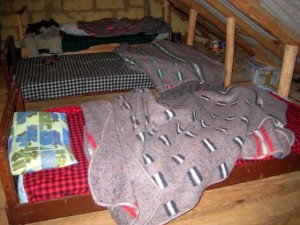 There are full day and overnight option tours to fully enjoy this experience.