Yasuni Kichwa Lodge is one of the most successful community and sustainable ventures there are in the Ecuadorian Amazon. Completely managed and operated by the Añangu Community this lodge provides high standard confort with respectful low impact in the most biodiverse ecosystem in the World: by every single hectare of protected land, there are more species of living beings than in the whole European continent. Yasuní means 'sacred land' and symbolizes the abundance of life on Earth.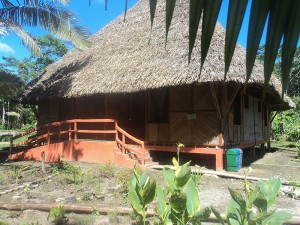 The protected tract of land ranging over 980.000 hectares is home to a third of all Amazonian mammals, including a staggering 60% of all New World wild cats, 106 reptiles, and 610 species of bird; as well as more than 4000 species of plants. Through a deep understanding of the fact that we are an integral part of a greater whole, Yasuní represents Man's need to protect and the solidarity one can have with nature. The Yasuni National Park is a Biosphere Reserve that represents a miracle of the world that might never be fully discovered.
The lodge is composed by spacious and confortable single, double and triple cabins and matrimonial suites that might lodge up to forty guests. Rooms are equiped with private bathroom, electricity, hot water, safety box and ventilation.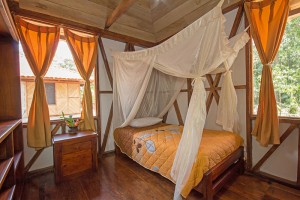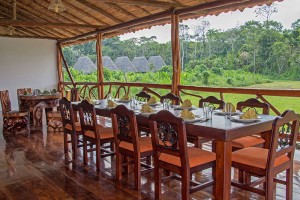 Discover the magic along the Napo river and the trails through primary forest, visit clay licks to observe different species of parrots and perroquets. Amaze yourself at the bustling life on the forest canopy from a 35 meter observation tower, enjoy the lush flora and rich fauna from a canoe on Anangu while you share the ancestralknowledge and customs of the Kichwa People.
Book now