The

Misahualli Amazon Lodge

, is located between the Misahualli River and Napo River in the Amazon jungle. It offers the peace and rest that you deserve to enjoy a unique and unforgettable holiday at the Ecuadorian jungle with modern and comfortable

 facilities made with materials from the area. Easily reachable by route from Quito and Baños de Agua Santa to be included in Ecuador circuits.

Full capacity for 80 people, distributed in 15 green cabins and 12 suites of composite construction that blend into the landscape.

It is a perfect place to live environmentally, ideal for families with children, senior citizens or groups of friends.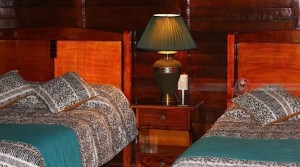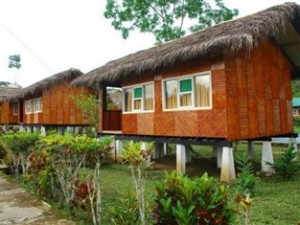 Different activities like adventure sports, hiking, visits to indigenous communities, fishing, etc. are programmed to enjoy the Amazon rich nature and culture. Afterwards you can enjoy the comfort of the lodge's social areas as: playroom, private beach on the shores of Rio Misahualli, pool, tennis court, volleyball court and of course the refreshing swimming pool.
A fully equipped restaurant offers you a varied national or international food menu.